Case Study
How Sat-7 Manages 100s of Social Media Accounts with Dataddo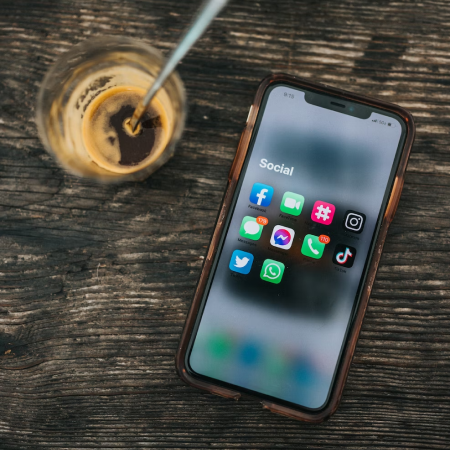 About Company Sat-7 is the first and largest Christian satellite television network operating in the Middle East and North Africa.
Location Nicossia, Cyprus
Industry Broadcast Media
Employees 225
Main Challenge
Sat-7 was manually extracting data from 100+ Facebook and Instagram accounts, and importing it into Klipfolio, Power BI, and Zoho Analytics. This process was both time-consuming, as well as restrictive due to Instagram's limitations on exports of certain metrics, like "Story" views.
Key Outcomes
• 5-9 man-hours of work saved weekly by automating data integrations, freeing up more time for deriving actionable insights.
• A clear view of marketing operations thanks to timely unification of data from 100+ social media accounts.
• Access to "hidden" insights. Dataddo's comprehensive connectors extract data not available via Instagram's user interface.
• Minimized infrastructure bill. Sat-7 collects data in Dataddo's embedded SmartCache, eliminating the need for an expensive data warehouse.
Solution
• Sat-7 used Dataddo to centralize their data management operations and integrate all social media data in their BI tools.
• Dataddo's multi-account extraction feature enables Sat-7 to extract data from all 100+ accounts on Facebook and Instagram at once.
• Full access to Instagram datasets via Dataddo's connectors gave Sat-7's teams new insights on their marketing campaigns.
CASE STUDY
Read the Full Story
Sat-7 is the first and largest Christian satellite television network operating in the Middle East and North Africa. With multiple channels available in more than 50 countries, Sat-7 requires different marketing techniques and strategies based on location and language. So many marketing campaigns ultimately create an abundance of data that needs to be analyzed.
The Challenge: Organize Scattered Socials
Sat-7 needed to aggregate data from more than 100 Facebook and Instagram accounts and visualize the data in Klipfolio, their preferred dashboarding tool, as well as Power BI and Zoho Analytics. In order to create the necessary reports and inform digital media decisions, Sat-7's data analysis team needed access to metrics such as visits, views, and overall account performance.

Before Dataddo, multiple data analysts were spending hours on a daily basis extracting the information they needed. Part of their frustration stemmed from limitations on metrics able to be exported by Instagram, such as "Story" views.
The Solution: Automatic Extraction
Using Dataddo, Sat-7 was able to centralize their data analytics operations in Klipfolio.

With automatic data synchronizations from multiple accounts across Facebook and Instagram, Dataddo was able to eliminate the tedious task of manually extracting data from each individual account. This saved many hours of work for the Sat-7 team and optimized their data workflow so the team could deliver reports quickly and reliably.

Dataddo also allowed Sat-7 to build a database and create a timeline of Instagram Story views and reactions, solving the Instagram metrics limitations and unlocking many new and valuable insights into Sat-7's digital marketing campaigns.
The Outcomes: Better Insights, More Focus
Dataddo's automated syncing capabilities have eliminated the need for manual data extraction and simplified Sat-7's integration to Klipfolio. Their data analysts no longer need to spend hours every day extracting data from more than 100 accounts. They instead use the 5-9 man-hours they save weekly for more valuable tasks, such as analyzing the data.

"Working with Dataddo has greatly simplified our reporting and given us access to trend data and insights that we were previously unable to generate." - Andrew Hart, Chief Operations Officer of Sat-7

The whole team now has easy access to all the data from all their social media accounts, for a much more focused view of marketing operations.
See the Dataddo Platform in Action
Click to book a live demo with one of our experts.
Testimonials
Dataddo Is Ranked #1 by Customers