Case Study
How Sensire Accelerated Migration of a Proprietary On-Premise Data Infrastructure to the Cloud with Dataddo
About Company Sensire is a large healthcare organization that provides care to clients in their own homes, as well as in nursing facilities.
Location Varsseveld, Netherlands
Industry Healthcare
Employees 3,500+
Main Challenge
Sensire, a large healthcare provider with a nearly 75-year history of outstanding patient care, needed to migrate its on-premise data infrastructure to the Google Cloud Platform. To do so, it needed a quickly deployable integration solution that could automatically sync data from niche and proprietary healthcare software to BigQuery.
Key Outcomes
• 3 weeks of work saved during the initial phase of migration.
• Up to 3 man-days saved monthly upon completion of migration.
• 1 source of truth for all analytics data: BigQuery.
• Up-to-date data always available for decision-makers and healthcare professionals.
Solution
• Dataddo's universal JSON connector enables syncing of all necessary datasets from Sensire's proprietary healthcare software to BigQuery.
• Rare, out-of-the-box connectors enable easy connection of uncommon SaaS tools.
• Responsive support ensured quick implementation of specific requests and undelayed deployment.
• Managed pipelines free Sensire's data team to focus on driving standards of care.
CASE STUDY
Read the Full Story
Sensire is a Dutch healthcare company with a strong history of providing outstanding care to clients in their own homes, as well as in nursing facilities. Founded in 1950, it is a large organization with a data infrastructure that has been evolving since the early days of big data. But, until recently, the infrastructure was on-premise, which made it increasingly difficult for Sensire to derive value from all the data generated by their proprietary and purchased applications. So, in 2017, they moved to the VM of an IT provider, and in 2021 to a VM in the Google Cloud. But they still needed to centralize all their data in a new cloud warehouse to streamline analytics operations.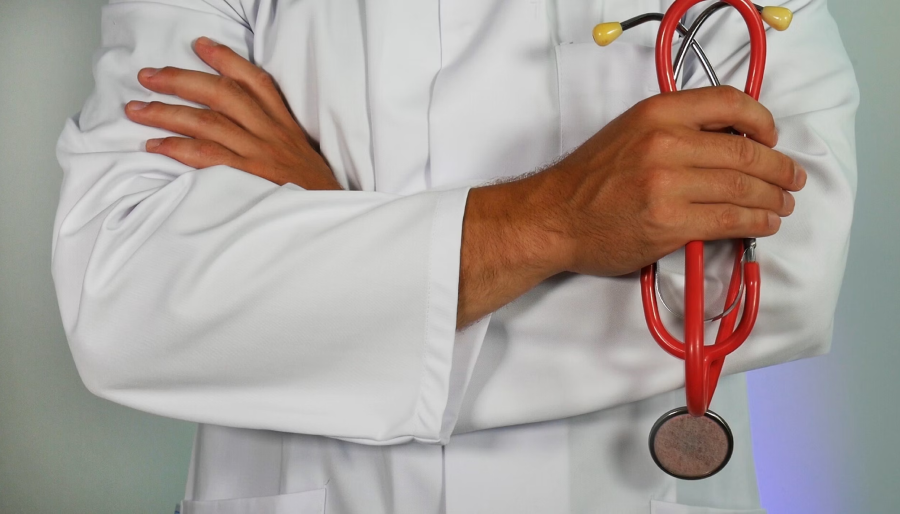 The Challenge: Migrating All Analytics Data to the Cloud
Part of Sensire's strategy for moving to the cloud was to switch from Microsoft's tool suite to Google's tool suite. This would involve centralizing all their data in Google BigQuery, as well as changing BI tools—from XLCubed, a plugin for Excel, to Looker, Google's business intelligence platform.

In doing so, their main aims were to minimize the time spent extracting data from apps to BigQuery, as well as to extract it more frequently, so that they could always have fresh data available in Looker. Despite being a large organization, the data team is quite small, so any extra time that can be spent actually using the data is invaluable—not just for the organization itself, but for its 5,000+ clients.

This is because, in addition to using standard apps that streamline business processes in areas like HR, finance, and production, Sensire uses niche healthcare software and proprietary software that improves the quality of patient care. For example, they developed a machine learning model that predicts the chance of a client falling. In case of a high chance, they want a notification to appear automatically in the client's file, so that care professionals always have an up-to-date view of risk.

To meet these aims, Sensire began searching for a data integration tool.
The Solution: Universal JSON Connector, Rare Pre-Built Connectors
Sensire wanted a tool that was easy to use, and that could extract any data available via the APIs of the apps they use.

They considered Apache Airflow and Airbyte, both open-source tools, but decided that these would take too long to set up. Remember that Sensire uses proprietary software, as well as niche healthcare software (e.g., Gerimedica), so building connectors for these from scratch would take a lot of time.

They tried Dataddo and the shoe fit. Dataddo's universal JSON connector was readily able to connect to their proprietary and niche software, pulling all the data they need and sending it to BigQuery daily.

"We supplied Dataddo's support team with the datasets, and the sources were available within a few days. When we needed modifications later, they implemented them quickly." - Jan Willem Tiemessen, Head of Data Analytics & Robotics, Sensire

Sensire also uses Afas, an HR and payroll software, and Exact Online, an accounting and CRM software—both popular mainly in the Benelux countries. Dataddo is one of the few ETL providers that has out-of-the-box connectors for these services, so connecting them to BigQuery is easy.
The Outcome: Up to 3 Man-Days Saved Monthly
Thanks to Dataddo's JSON and other rare connectors, Sensire deployed the platform very quickly. And because Dataddo is fully managed, they never have to waste time on pipeline maintenance or adapting to API changes.

During the initial phase of Sensire's migration to the cloud, Dataddo saved them around 3 weeks of work.
At the time of writing, however, the migration is still ongoing. Jan Willem Tiemessen, the organization's Head of Data Analytics & Robotics, expects that, by the time it's complete, Dataddo will be saving them an average of 2-3 man-days per month on pipeline maintenance.

"And we are planning to get data from more and more applications, so Dataddo will save us even more time in the future. Our data team is very pleased with it."

With all their pipelines automatically syncing fresh data daily to BigQuery, Sensire's data team can spend more time delivering timely insights that improve the work of their colleagues and the care of their clients.
See the Dataddo Platform in Action
Click to book a live demo with one of our experts.
Testimonials
Dataddo Is Ranked #1 by Customers