Case Study
How ID&T Group Activates Data from 1M+ Festival Fans and Dozens of Social Accounts
About Company ID&T is the world's pioneering electronic music entertainment company, known for organizing major electronic music festivals such as Defqon.1, Awakenings, and Mysteryland.
Location Amsterdam, Netherlands
Industry Entertainment
Employees 200
Main Challenge
ID&T faced challenges in making informed business decisions due to the time-consuming and error-prone process of manually extracting fragmented data from various sources. This hindered their ability to gain a complete understanding of their audience and event performance, as well as identify trends to inform their marketing and event-planning strategies.
Key Outcomes
• Elimination of errors due to manual data collection. All data collection was automated.
• 2-3 man-days per week saved. Implementation of a fully automated collection system enabled reallocation of this time to more essential tasks.
• Complete understanding of audience. The data collected through Dataddo gives ID&T Group a complete understanding of their audience, which in turn helps them improve their marketing and event-planning strategies.
• Better decision-making and increased revenue. By analyzing their data, the company is able to identify patterns in ticket sales and event performance.
Solution
• Dataddo collects and unifies data from various sources, including Facebook, Instagram, and ticketing systems.
• Dataddo's data connectors enable the company to automate data collection, eliminating manual extraction errors and saving time.
• A unified data system provides a comprehensive view of audience behavior and event performance, allowing the company to identify trends and insights that inform their marketing and event-planning strategies.
CASE STUDY
Read the Full Story
If you like electronic music, then you may have heard of ID&T Group—an entertainment enterprise that organizes many of the world's leading electronic dance music festivals, including Defqon.1, Awakenings, and Mysteryland. Founded in the early 90s in the Netherlands, they have organized events in over 60 countries, which in recent years have attracted approximately 1.5 million visitors annually from over 140 countries. Their wide portfolio of brands and agencies caters to listeners of every subgenre.

The company, whose mission is to craft the best possible electronic music experience, had realized well before the pandemic that building relationships with and serving fans in the digital age goes far beyond the gates of festival grounds. In 2018, they began cultivating an identity-based digital ecosystem that, via the collection of first-party data, would help them better understand their customers and enhance every point of interaction. In addition to fan identities, that ecosystem evolved to include featured membership platforms, loyalty programs, and content and streaming platforms.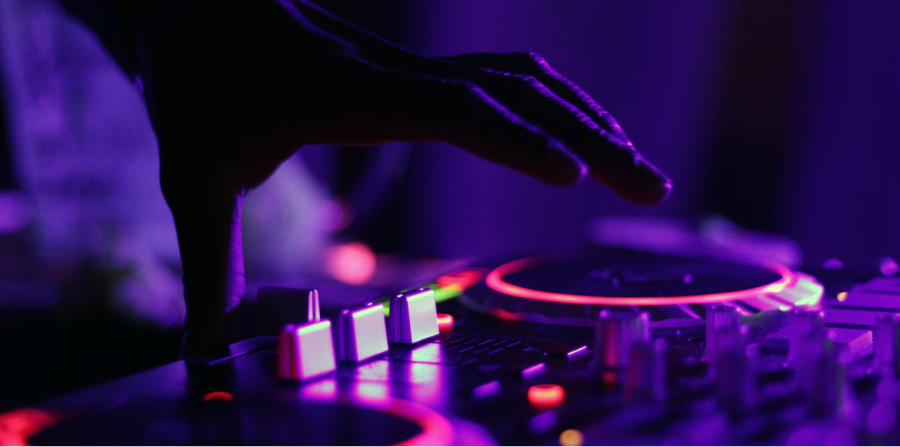 The Problem: A Scattered Landscape of Numbers
As ID&T Group's digital ecosystem continued to grow, it became clear that the company needed a new data infrastructure. Their brands and agencies were all creating reports a little differently, resulting in a scattered landscape of numbers. Every partner was managing its own social media campaigns on Facebook and Instagram, as well as Google Ads campaigns, often using the same terminology to describe different metrics, or different terminology to describe the same metrics. And everything was reported manually back to ID&T Group.

What ID&T Group wanted was a unified overview of the data.

This is when they turned to i-spark—a full-service data agency that utilizes commercial tools to help businesses build data infrastructures that they can maintain long-term. Strategy planning and implementation, engineering of reporting systems, expert consultancy and training—i-spark does it all.
The Solution: A SaaS-Based Data Architecture
i-spark built for ID&T Group a composable, SaaS-based data architecture around AWS and Looker that allows maximum flexibility and scalability, and eliminates virtually all maintenance headaches for ID&T Group's tech team so that the company can focus on its core activity: enhancing fan experience.

A key part of that architecture is Dataddo, whose role is to pull data from the social media and advertising platforms of ID&T Group and all its partners. This means data from Facebook Ads, Instagram Ads, Google Ads, and Google Analytics, and organic marketing data from social pages with millions of fans, as well as YouTube.
Dataddo sends the data to Snowflake and Redshift, and then, via a series of further steps, it travels to ID&T Group's BI tool, Looker, where all end users have access to the exact same dashboard. This literally puts everyone on the same page all the way up to the investors and spares partners the chore of having to create their own reports. Next, they activate their data by pushing it to their customer engagement platform, Braze, as well as back to their membership platform for improved and personalized member experience.
The Outcomes: Deeper Connection with Fans, Sharpened Sense of Performance
With all their social media data in one place, ID&T Group and their partners can easily track ROAS, CPC, CTR, and other metrics related to post performance.

With this new, big-picture view, they can tie their marketing activities to fluctuations in ticket sales for immediately actionable insights. For example, if they see that lots of users are liking a certain Facebook video while sales are spiking, they can then boost that video. This capability has sharpened their sense of whether their money is being well-spent, as well as what fans want and when.

"Dataddo opens up gates and takes away the hurdles of working with data." - Michael Guntenaar, CTO of ID&T Group
Not Just a Solution, but an Opportunity
Once ID&T Group saw how easily Dataddo was able to integrate data across so many social media and Google accounts, they began to consider what other data sources they might add. Just recently, they've started pulling data from Spotify to help them get a better overview of their playlists and combining it with statistics from other sources.

"[Dataddo] was a solution to a problem that we had, and I think that that solution now gives more opportunities." - Michael Guntenaar, CTO of ID&T Group

ID&T Group is now stronger, more agile, and more digitally equipped than ever.
See the Dataddo Platform in Action
Click to book a live demo with one of our experts.
Testimonials
Dataddo Is Ranked #1 by Customers